Recent News
29 July, 2023:  La Petite Mort EP is now available at Schoolkids Records in Raleigh, NC!  This OG record store right across from NC State campus has supported local artists for decades, and is now stocking La Petite Mort among so many great talents from across the state of North Carolina!  I'm thrilled to have my music represented among such great company at one of the most popular record stores in the state - it's one of the brightest highlights to a fun weekend in The Oak City, right before performing at The Tin Roof on Glenwood!
22 July, 2023:  La Petite Mort EP is now available at Back-A-Round Records in downtown Fayetteville, NC, and Alley Cat Records in uptown Greenville, NC - just a hop, skip, and a jump away from East Carolina University campus.  Stop by your favorite record shop to pick up your copy, while checking out the choice selections of your favorite artists on vinyl, CD, tape, and even 8-track!  If you need a stereo system to spin your tunes, both record stores can get you hooked up at a great price.  Have you been trying to find your favorite band's t-shirt, but have no luck at regular retail outlets?  Both Back-A-Round Records and Alley Cat Records have an awesome collection of band merch that you can browse through to suit your fancy.  Support your local record shops and music scene, and keep your dollars in the local community to support a healthy, vibrant scene!
27 June, 2023:  Studio work on the Tides LP has begun, with pre-production wrapped up and ready to begin tracking for the 12 song full-length record.  Nick Tamez has been locked in to track drums for this record.  Nick is a long time friend, former bandmate, and very accomplished musician, who is relocating to Nashville, after years of service at Sweetwater.  The Tides LP will be a departure from it's predecesor, the La Petite Mort EP, in the sense that the LP will be more organic in tone and arrangement, versus the more electronic rock feel of the EP.
15 May, 2023:  La Petite Mort EP has arrived!  The physical copies are now available to order for your very own collection.  All orders will be personalized with a message from yours truly, and include a Buster Jangle Topps trading card.  Get yours today!
21 April, 2023:  **Update on "La Petite Mort" EP release:  A limited physical run of the EP on CD format will be scheduled for release on May 15, 2022, while the digital release of the EP is still planned for April 28, 2023.  A record store summer tour is currently being planned across North Carolina and South Carolina, between May through July 2023.
15 March, 2023:  Buster Jangle's debut EP, "La Petite Mort", is set for an official release date of April 28 2023, with a limited run of physical copies in CD format on the way.  A pre-order link has been set up under the Music & Media page above - order your copy today!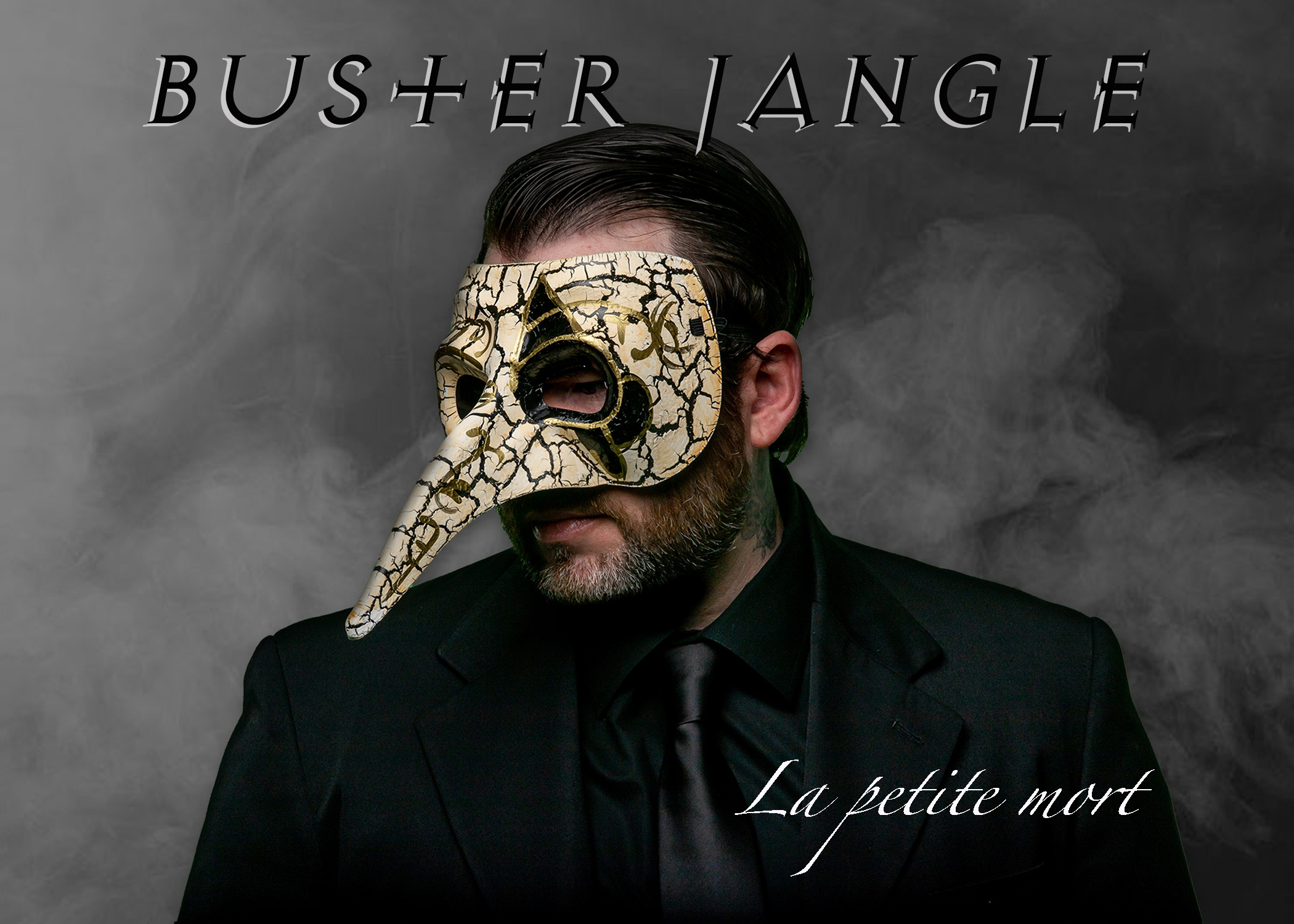 10 January, 2023:  Production has begun for Buster Jangle's first full-length album, which will be titled "Tides", a 12 song record featuring a selection of original works catalogued over the last two decades by songwriter/composer, Ernesto Rivas.  The record will be tracked at Dwarf Star Studio in Carborro, NC, and feature guest musicians.  Tides is largely an exposition on the follies of love, sensual pleasure, and the natural ebb and flow dynamics of human relationships - hence the album title, "Tides".  The record is planned for release in late 2023.
14 October, 2022:  Buster Jangle tees have finally arrived!  This beautiful, soft cotton classic-fit tee features the cover design of Buster Jangle's debut EP "La Petit Mort".  Order your own Buster Jangle tee, or save by picking one up at a live show.  Rock your Buster Jangle tee around town and let everyone know you've got style!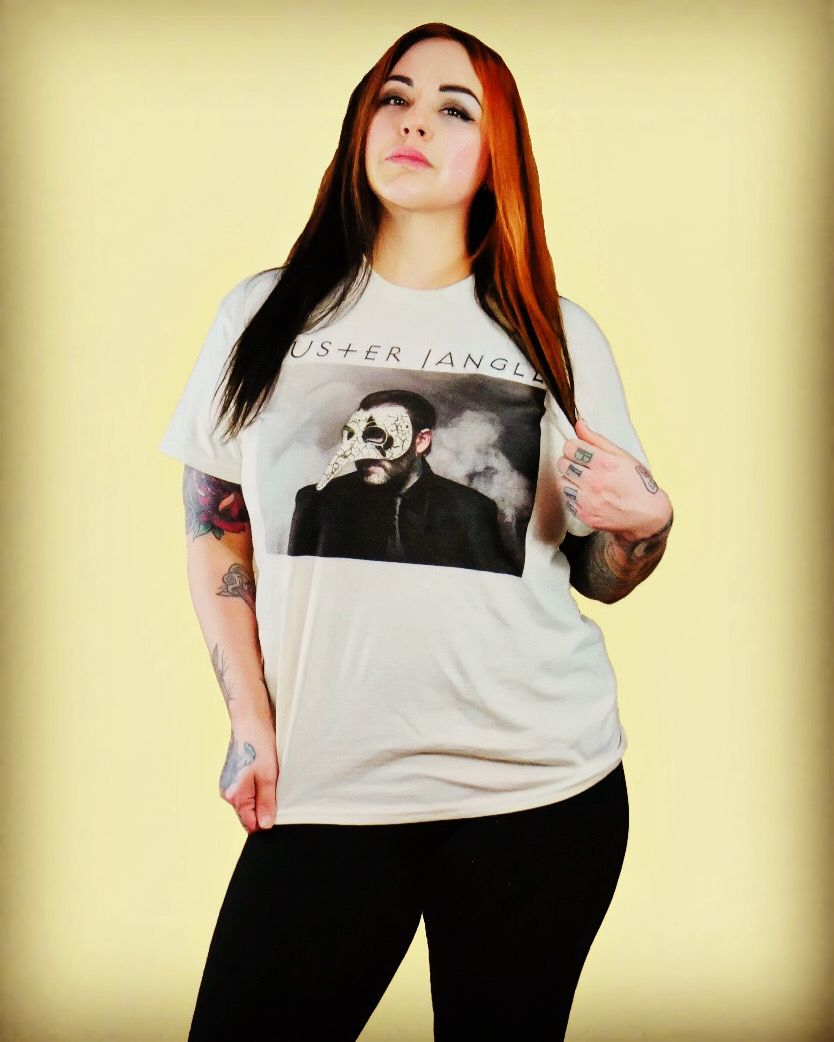 9 September, 2022:  Buster Jangle Topps cards are here!  These cards are bona fide Topps trading cards, made from the same specs that Topps uses for professional sports trading cards and other collectible sets.  These beautiful cards feature a gloss finish and a UV protection coating.  The QR code on the front takes you to the home page of busterjanglemusic.com Check out the show dates link above to find out where the nearest Buster Jangle show will be to pick up your very own copy!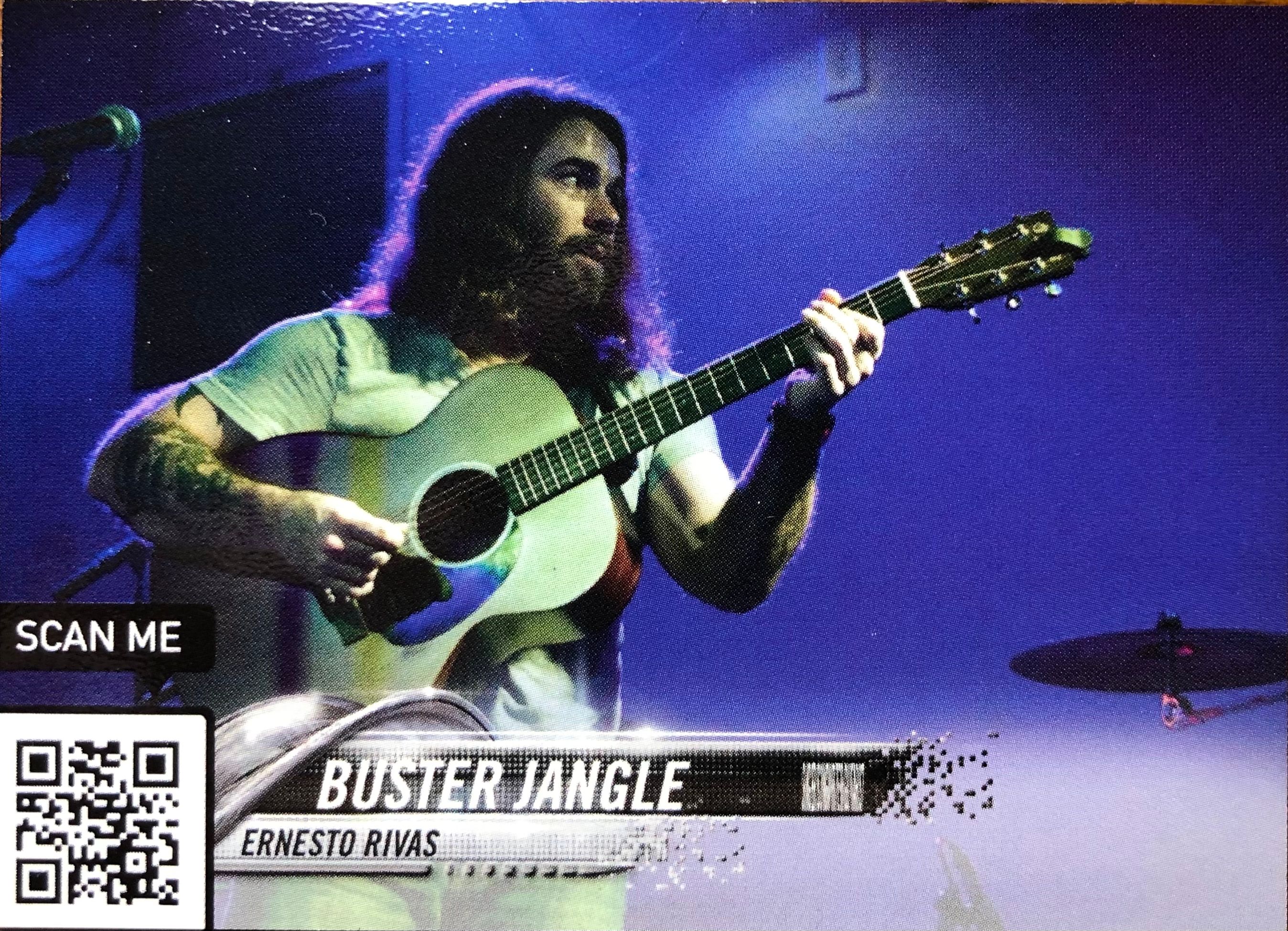 8 July, 2022:  Reviews are coming in for Sehnsucht, which hit over 3,000 streams in it's first week of release on Spotify to critical acclaim.  Follow us on Spotify or any of your favorite streaming platforms and add Buster Jangle to your favorite summer playlist!
Follow Buster Jangle on Spotify
5 July, 2022:  Good news, everyone!  Sehnsucht has been added to Alpas Records' Electronic Indie playlist on Spotify!  Special shout out to Bregt and Sam at Alpas Records for the add!!  This sweet curation will be available for the next couple of months, so check it out while you can!
open.spotify.com/playlist/30Nxecrgv1UzLH6KVkmfxa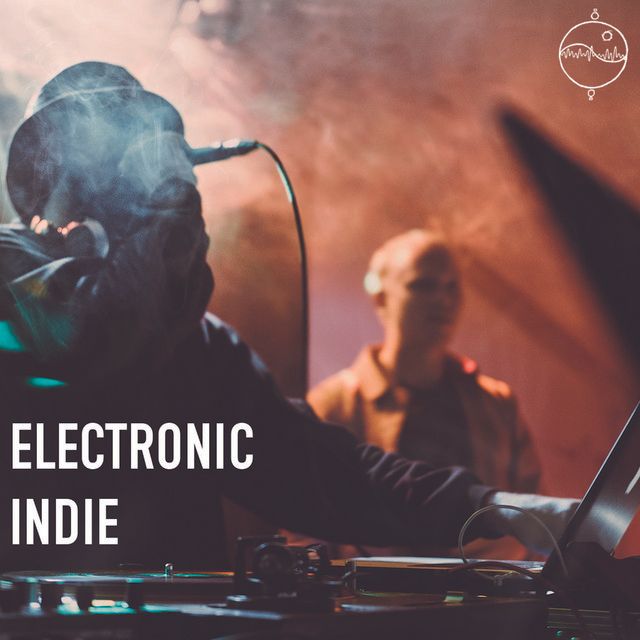 30 June, 2022:    Buster Jangle's 2022 summer single has arrived!  Sehnsucht is now available on all your favorite streaming platforms, i.e., Spotify, Apple Music, iTunes, YouTube Music, Amazon Music, Deezer, Tidal, and more!  Watch the new music visual created with Rotor here:
17 June, 2022:    Sehnsucht, the new single is set for release on June 30, 2022 and will be available for streaming on all major digital platforms via Distrokid.  Sehnsucht is the final single to complete the EP, La Petite Mort, a collection of singles from 2020 to 2022.  A limited run of physical copies for La Petite Mort is planned for release in late July 2022.